A Nowthen man's pumpkin that topped the scales at 1,104.5 pounds has won first place in the Minnesota State Fair's giant pumpkin contest.
"I finally pulled it off — first place with the most beautiful pumpkin you'll ever see," winner Chris Brown said.
He had finished third in the giant pumpkin contest in 2019 with a 637.5-pound entry and second in 2018 with a 622 pounder.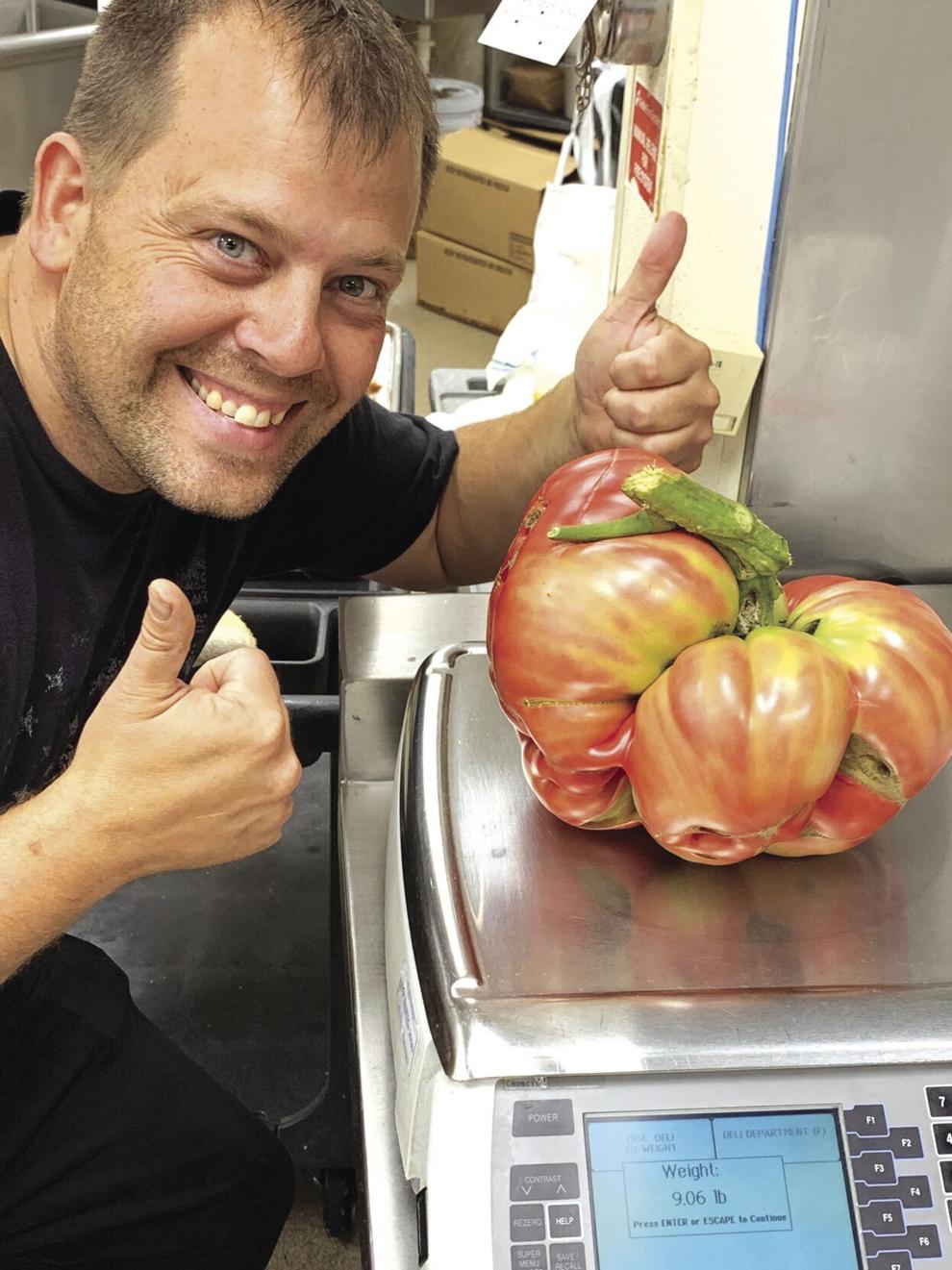 His pumpkin was not his only big winner at this year's fair. He also won first place for a jumbo-sized tomato in a category of largest tomato, single bloom and set a new state record.
"It was over 9 pounds," Brown said. "It's not only a state record, but the sixth largest tomato ever grown in the history of humankind. It's an absolute monster. It measures bigger than an NBA basketball."
He said he had talked to a former world record holder and took his advice to heart to grow the giant tomato.
Brown, who works as a manager at Petco in Maple Grove, has been gardening since he was a boy after his grandfather in Iowa got him interested in it. He began growing super-sized vegetables in 2017. A year later, Brown burst onto the big vegetable scene at the State Fair and cleaned up, winning six blue ribbons for the largest squash, onion, tomato, cucumber, field pumpkin and sunflower head.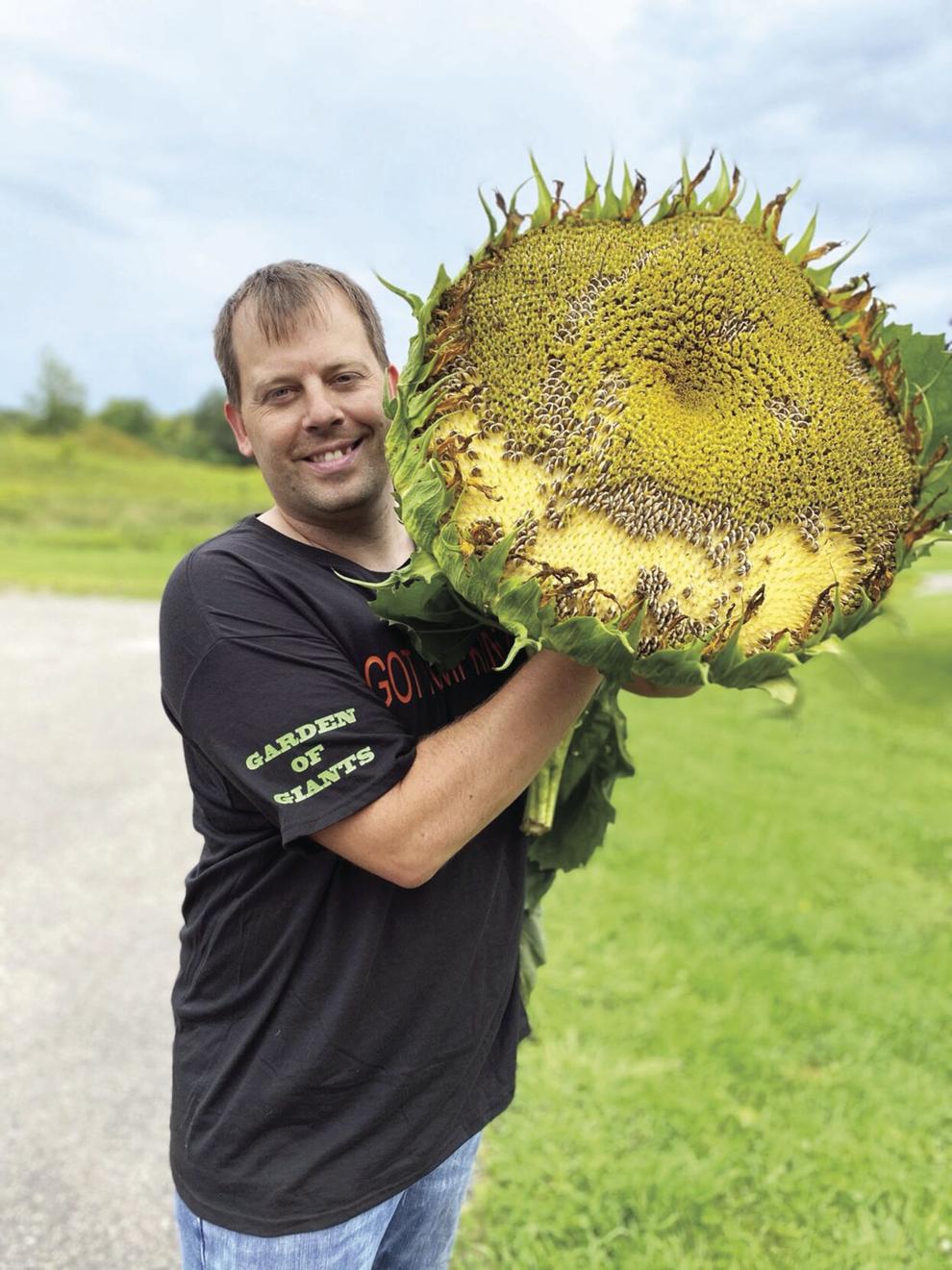 He competed at the fair again in 2019 and did well. The fair was canceled in 2020 due to the COVID-19 pandemic, but Brown didn't rest on his laurels. He grew an enormous butternut squash that weighed 55.5 pounds and landed him in the Guinness Book of World Records. He also broke two state sunflower records with a sunflower that was 20 feet, 3 inches tall and a sunflower head that measured 32 inches across.
Now he's not only continuing to compete at the State Fair but is sharing his knowledge. This year he gave demonstrations in the fair's Agriculture Horticulture Building on growing giant pumpkins and other vegetables.
He has a passion for the subject.
"I love to ride this line between fantasy and reality," he said. "When you're growing these giants, they are so much bigger than what they are supposed to be, it's almost like you truly are turning reality into fantasy. You're blurring that line. That, I think, is what is so fun and unique about growing these."