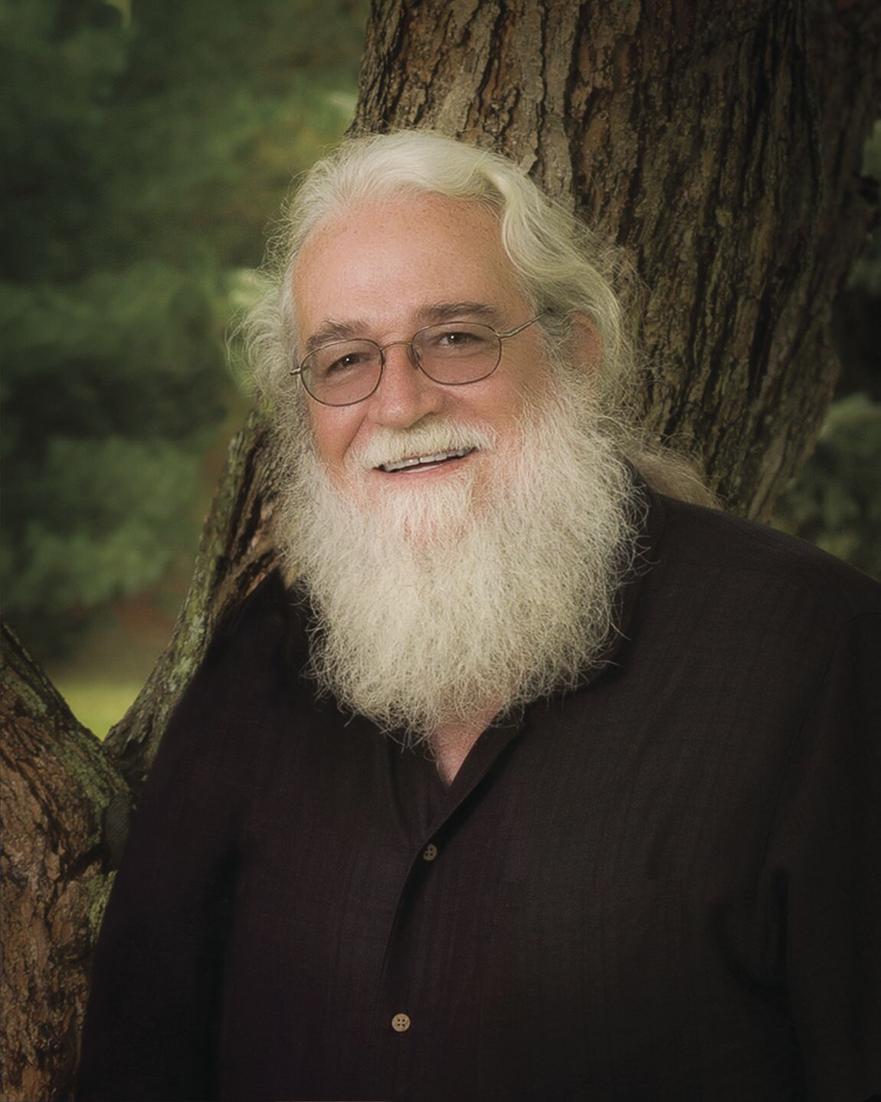 If you were in a room with Terry Overacker, you probably weren't strangers for long.
Described by those close to him as larger than life, the Andover plumber, with a long gray beard and a knack for remembering names, liked to meet people and seemed to be friends with everyone.
He will be missed by many.
After a month in the hospital battling COVID-19, Overacker died Jan. 1 at age 63.
Gina Overacker, Terry's wife of 41 years, said she and Terry came down with COVID-19 in November, despite taking care to follow recommendations for slowing the spread of the disease.
Terry primarily worked in the office of his Anoka-based company, Terry Overacker Plumbing, where he required customers to wear masks. He didn't go to public places when he didn't need to. He didn't go to friends' houses or have friends over.
Gina said the couple used as much caution as possible while still keeping the business open. They even canceled their annual Thanksgiving trip to visit Terry's family in Oklahoma.
"We were trying very hard to keep people from getting it or giving it to anybody," Gina said.
After feeling worn out for about a week, Terry went to the hospital Nov. 29 because his oxygen was low.
"The next day they put him in ICU and put him on oxygen," Gina said.
Doctors sedated and put him on a ventilator Dec. 13, but his body couldn't defeat the viral pneumonia he developed.
He died "quickly and peacefully" Jan. 1 with Gina at his side.
His untimely death is having a ripple effect in the area as people remember a man known for supporting his community and helping others. Bouquets of flowers began showing up in front of the Overackers' office at Main Street and Fifth Avenue in Anoka.
"I knew people liked him," Gina said. "I just didn't realize how many hearts were going to break."
Terry attended St. Stephen's Catholic Church in Anoka and gave regularly to a variety of charities, sometimes more than he could afford. A season ticket holder at Lyric Arts in Anoka, he was also active in the Anoka Area Chamber of Commerce and the MetroNorth Chamber.
"If he didn't know somebody, he'd know them pretty fast," said Peter Turok, president of the Anoka Area Chamber. "He'd walk up to anybody and just start a conversation. ... It wasn't a pitch for his business. It was getting to know that person. ... It was about relationships with Terry."
Michael Kruger, a close friend of Terry, described him as "a big teddy bear" and a "gentle giant" who was outgoing and made friends with everyone.
Another friend, Rob Donlin, said Terry was "a character" who was "bigger than life."
"He reminds you of Jerry Garcia of the Grateful Dead," Donlin said. "I mean, seriously, you'd do a double take when you saw him."
"He was a living force," said Mac Mackechnie, who hired Terry to remodel two bathrooms and then became his friend. "He was a personality that had to be reckoned with. He had a unique way of walking, and you could recognize him from across a football field. ... He didn't mean to be the life of the party. He didn't try to grab attention, but you just sort of focused on him."
Terry always had a story, whether about deer hunting, fishing or growing up in Oklahoma.
"If he had a noun, he could tell a story about it, about something," Mackechnie said.
"He loved telling stories," Kruger said. "I heard the same stories probably a half a million times."
Terry also cared about people.
"He'd do anything for you, give you the shirt off his back — give you hell first, and then if you needed something, he'd turn around and give you his shirt," Donlin said.
If his customers needed him, he was available, no matter the day or time.
"I think it was going to be hard for him to ever give up plumbing," Gina said. "He loved doing what he did. That was his life. Sometimes to a fault."
Terry started plumbing in high school, working for a family friend. Right out of college he opened his own plumbing business in Oklahoma.
When he and Gina moved to Minnesota, he tried working for other plumbing companies but was uncomfortable with their ethics and went back into business for himself, Gina said.
He founded Terry Overacker Plumbing in 1997 in a small building in Fridley. Later the business moved to its Anoka location.
"His main philosophy was to take care of his customers' homes as if they were his own," Gina said. "He always wanted to help people that needed help, and he wanted to do it fairly."
Outside work, Terry was passionate about family. He had three children and 12 grandchildren who "were his world," according to Gina. He often bought items with the grandkids in mind, and he even mounted the heads of deer he shot because "my grandkids are going to want these someday."
"The man was always thinking of someone else, " Gina said.
Gina hopes the people whose lives he touched will take the pandemic seriously and do everything they can to help beat it.
"Terry and I are the kind of people that we do not push our opinion onto other people," she said. "We respect other people's opinions. But I have to say this is one area that we totally feel very strongly that people have to believe that this is a virus that is not controllable. It is dangerous. It is something you better respect. Because you don't get to pick which version of it you get or how serious it gets no matter what you do."
Gina encourages others to follow COVID-19 safety guidelines and be vaccinated when their turn comes.
"If everybody will just do that maximum that they possibly can in their situation, we'll get over this," she said. "It's going to take a commitment to get people to do this. It's a group effort. It takes a community."
As a precaution, Terry's funeral will be smaller than legally allowed, but it will be available to view online, Gina said. Details will be posted at facebook.com/terryoplumbing. A larger celebration of life will take place once it is safe.
Before Terry's death, a Go Fund Me page was started to help pay his medical expenses. Any future donations to the site will be donated to his favorite charities, Gina said.