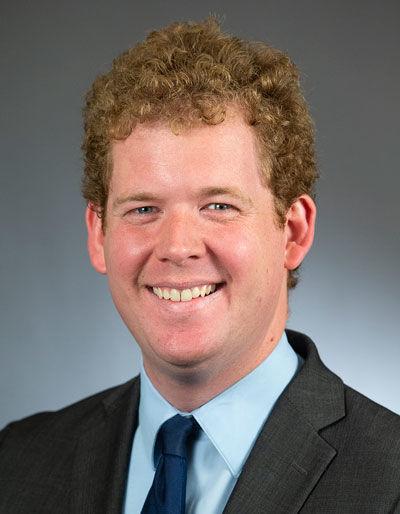 At a town hall in Coon Rapids Nov. 4, state Rep. Zack Stephenson, DFL-Coon Rapids, looked ahead to what's to come for state Legislature next year.
He has plans to reinvest in Anoka-Ramsey Community College's business and nursing programs, add a third lane to part of Highway 10 and make Minnesota more environmentally friendly. To get this and more done, Stephenson said state Democrats and Republicans need to work together, which he said the parties were good about in the previous session.
Stephenson described Anoka-Ramsey as "bursting" with students going into the college's nursing and business programs. The college is of high value to the area, he said, and he wants to reinvest and expand the school.
Additionally, Stephenson wants to add a third lane to Highway 10 between Hanson Boulevard and Round Lake Boulevard.
"I'll be pushing again for that to get done," he said.
With the cost of renewable energy, such as solar and wind, dropping all the time, Stephenson said it makes more sense for businesses to invest in sustainable efforts.
When Stephenson asked 12 attendees about issues they care about for Coon Rapids and statewide, they brought up comprehensive sex education, marijuana legalization and vaping, each of which Stephenson said he cared about as well.
In Minnesota, state law says sex education is necessary in public schools.
A bill introduced this year proposed that the Department of Education create a comprehensive sex education model that schools could adopt or modify, Stephenson said. The bill did not pass.
Rumors circled, Stephenson said, about inappropriate material getting into the hands of elementary school kids because of the proposed law. However, he said that would not be the case.
"I believe the information presented must be age appropriate," Stephenson said.
In regard to sex education, he said parents must be in control of what their children are learning, and for that to happen there must be communication between schools and home. This way, parents can opt their children out if they see fit, he said.
"It's important to respect people's views and opinions," Stephenson said. "This is a very personal issue."
Marijuana legalization, decriminalization
Stephenson said he favors the legalization of marijuana, with some caveats.
"It's a tough issue," he said.
This is a matter of "when, not if," marijuana will be legal in the state, he said. He said he could see a future where, if Minnesota doesn't pass a law soon, surrounding states will legalize the drug and it will "essentially" be legal here, too.
"It's really only worth (legalizing) if you can eliminate the black market for it," Stephenson said.
Working as a prosecutor in Hennepin County, Stephenson sees a lot of law enforcement time spent combating low-level marijuana offenses. He called this a poor use of time, when prosecutors and law enforcement could be focusing on more severe crimes.
He also touched on medical marijuana use, which he said he favors, but Minnesota has a program he referred to as "limited" and "expensive."
In light of recent deaths nationwide in relation to electronic cigarettes, attendees asked Stephenson what the state should be doing to prevent more deaths and stop kids from forming the habit.
Vaping deaths relate to marijuana legalization, Stephenson said, because vaping-related deaths and illnesses have primarily been from people vaping THC, the active drug in marijuana, cartridges, not nicotine.
"Maybe if people could buy them in stores, not on the black market, there wouldn't be as many deaths," he said.
Additionally, Stephenson said he wants to limit or possibly ban flavored vaping cartridges because they're designed to appeal to a younger audience.
"I don't think that's too strong," Stephenson said of banning the flavors.
Stephenson said he approves of vaping as a tool for abstaining from smoking tobacco, but he's seen the trend of kids starting to vape more.
"What you see in high school bathrooms and even classrooms, that can't continue to happen," he said.