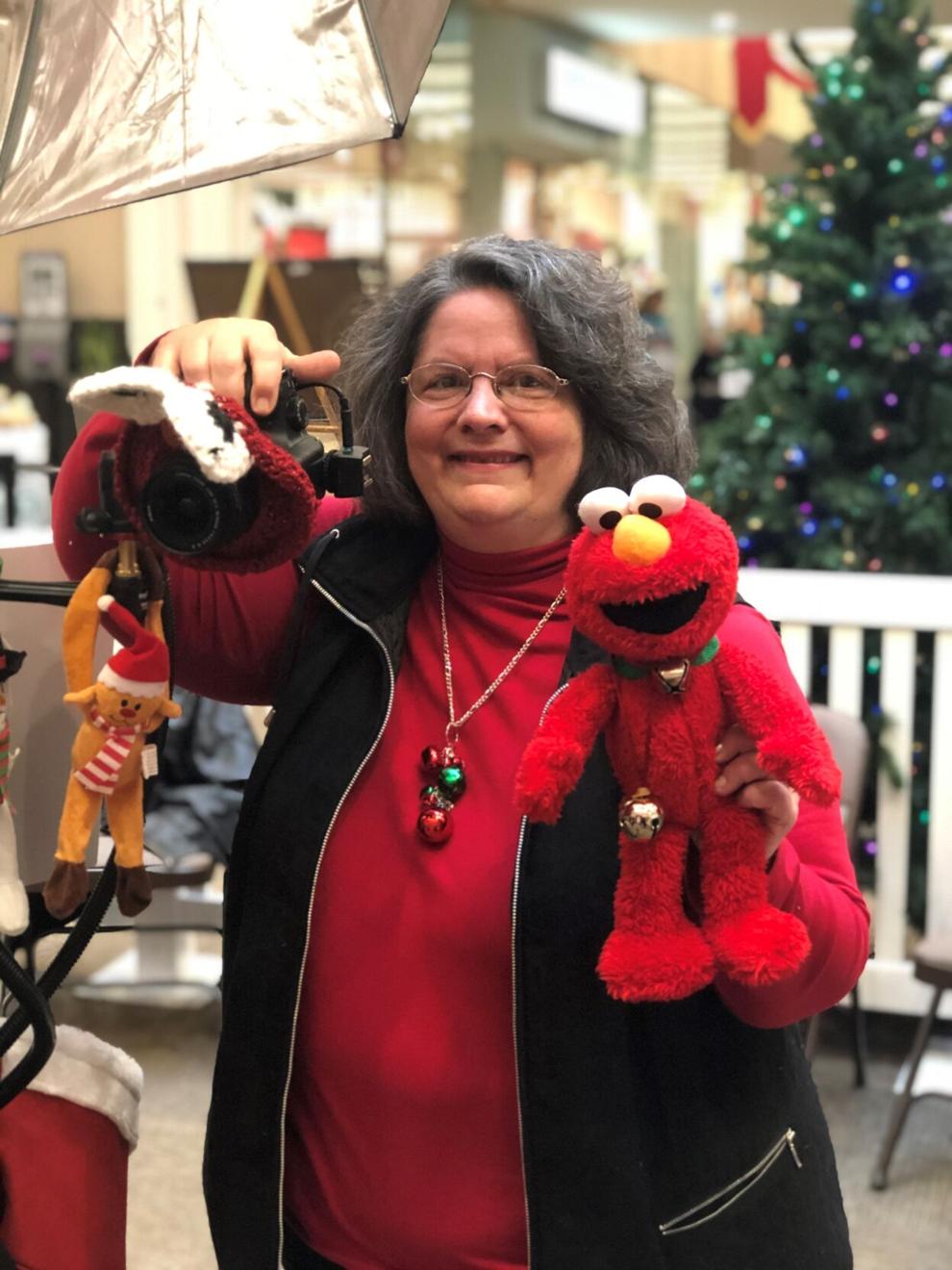 Cherry Hill Programs holiday photographer Colleen Graber is celebrating 40 years of taking family snapshots with the Easter Bunny and Santa Claus at Northtown Mall in Blaine.
Graber, who currently lives in Ramsey, started working as a photographer at Northtown Mall during the Christmas season when she was 16 years old after answering a newspaper advertisement in the early 1970s.
"We took Polaroid pictures, when I first started, in this little house shaped like a camera that was on a stage," she said. "You had to take the picture and yank it out and put it into a slot and turn on the timer. If the family wanted five, eight or even 10 photos, you had to take those and hope their eyes were open on every single one."
Growing up in Mountain Lake, Minnesota, Graber was trained in the art of photography by her father, Eldon Warkentin, who worked as a photographer. Graber would often spend hours developing photos with her father in his dark room. When Graber was in second grade, her family moved to Coon Rapids.
Later she landed the job as a photographer at Northtown Mall.
"I'm more of creative person, and the whole idea of an office job is not really for me," Graber said of why becoming a photographer appealed to her.
Graber is happy that all the pictures are now taken digitally at a display in Burlington Court.
"I would never want to go back to Polaroids," she said. "Back when I first started we always talked about how much easier taking photos would be if we had a screen, and now we do! We now get to create a much better product."
Graber takes photos of children and families for a few months every year, twice a year, with the Easter Bunny and Santa Claus. Current special photo events she works at include Paws and Claus where families take pictures with Santa Claus and their pets, Sensitive Santa and Sensitive Bunny events that are sensory-friendly events aimed at children with special needs, Previously, Graber also worked at a children's pajama night during the winter holiday season, where kids would stop by Northtown Mall after hours while wearing their pajamas, take pictures with Santa Claus and enjoy cookies and milk.
In the early 1980s Graber presented the idea of adding a Mrs. Claus to the winter holiday photos. Instead, the marketing director of the mall at the time recommended that Graber dress up as Mrs. Claus, which she did for a time. Mrs. Claus, while a fixture of the holiday photos for many years, is no longer at Northtown Mall.
This year Graber is celebrating her 40th year at Northtown Mall. She took several years off when she had children and a year during the COVID-19 pandemic.
"I always enjoy coming back every year, because I'm a people person," Graber said. "I love serving people and the idea of using your gifts and talents to serve others is really important to me."
Outside of working as a photographer at Northtown, Graber spent many years working in church ministries, where she did marketing and hosted events. She's currently a member of Pathways Community Church in Ramsey.
Graber says the most important part of the job is bringing joy during the holidays to families who may be struggling.
"A lot of families don't live happy lives, or they're going through a lot during the holiday season when they come get their picture taken," Graber said. "If we can just be some brightness to people during the holidays, when it can be difficult for a lot of families, then that is a good thing and makes it worthwhile."
One of the most touching moments Graber remembers as a photographer was providing a comped photo package to a mother who had no money to have her daughter take a picture with Santa Claus during her daughter's first Christmas. During the years that followed, every time the mother brought her daughter to take a photo with Santa, she'd pay for someone else in line,
"When you touch people's lives like that, it makes what you do mean something," Graber said.