Two and a half years ago, Terry King got the diagnosis everyone dreads — cancer. Specifically it was smoldering multiple myeloma.
"Any time that you hear you've got cancer, it's pretty devastating." Terry said. "It hit me really hard."
But Terry wanted to turn her tragedy into something positive, so she signed up to participate in a challenging six-day charity hike, hosted by the Multiple Myeloma Research Foundation and CURE Media Group. The hike took place last month, Aug. 16-21, in Alaska. Over a dozen people participated, including multiple myeloma patients, caregivers, family members, doctors, a nurse practitioner, photographers and more.
Together they raised over $200,000 for the Multiple Myeloma Research Foundation. Terry and her husband, Stephen King, together raised nearly $10,000 for the foundation.
In the fall of 2018, Terry and Stephen King moved from International Falls to Blaine to be closer to their three daughters and two grandchildren.
Stephen had recently retired from 35 years as a general contractor. Terry on the other hand continued to work at Rainy Lake Medical Center in International Falls as a surgical technologist and lived part time at the couple's cabin nearby. In 2019 Terry retired after 38 years as a surgical technologist.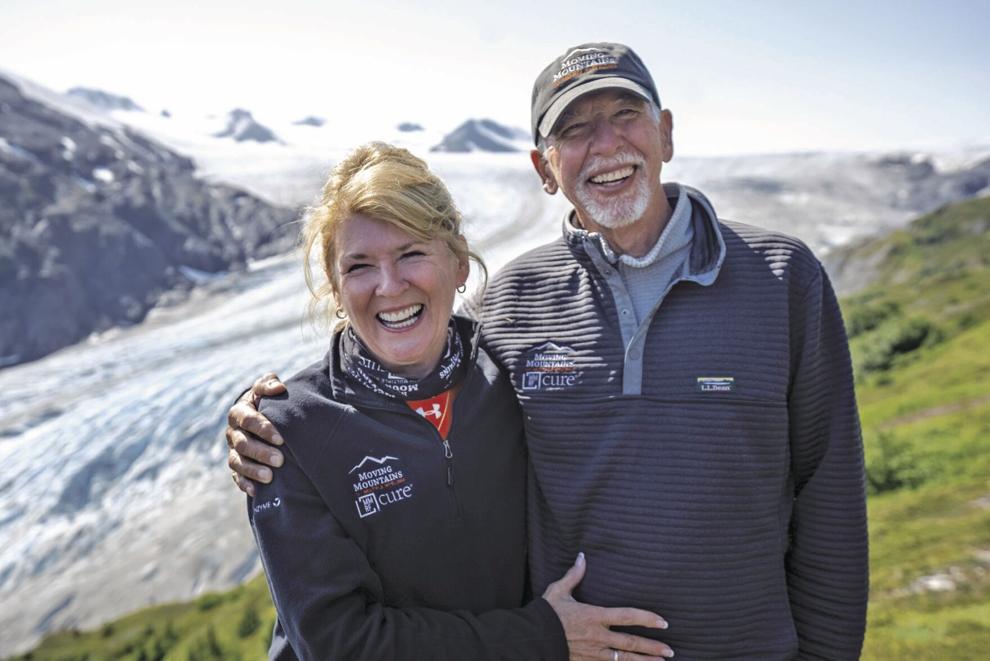 Terry said that during her drives between International Falls and Blaine she had a few "episodes" where she "just didn't feel right."
In January 2019 after being diagnosed with a vitamin B-12 deficiency, Terry was referred to a neurologist who was concerned about the neuropathy in Terry's feet and that it may be caused by something else.
The neurologist referred Terry to a hematologist-oncologist who ran a gamut of tests, including skeletal surveys, numerous blood work panels, magnetic resonance imaging (MRI), and more.
"I mean I just had it all, and that's when they told me I had multiple myeloma," Terry said.
"It was a real shock, for sure," Stephen said. "I wasn't expecting that. It was hard to hear."
Both Terry and Stephen lost their mothers to cancer when their mothers were young, which made the diagnosis even scarier.
A few weeks after the diagnosis, the couple went on a Caribbean cruise — their first cruise together — to talk and process the news.
According to the Mayo Clinic, multiple myeloma is a cancer of plasma cells, a type of white blood cell in the bone marrow that's an important part of the immune system. In multiple myeloma, cancerous plasma cells accumulate in the bone marrow and crowd out healthy blood cells. Rather than produce helpful antibodies, the cancer cells produce abnormal proteins that can cause complications.
Terry was diagnosed with smoldering multiple myeloma, which is an early precursor to the rare blood cancer multiple myeloma. Terry is still smoldering today.
"It's kind of a wait and see," Terry said. "Some people smolder for a very long time, and I hope I'm one of those people."
Terry said that if she happens to enter into stage 1 of multiple myeloma, she might consider entering a clinical trial.
Terry is currently not on any treatments or medications but is monitored every four months by the Mayo Clinic. Terry also participates in a multiple myeloma study through the Mayo Clinic.
Terry said Steve attends all her appointments with her and joins her at a multiple myeloma support group in Stillwater.
"I'm so fortunate and blessed to have my husband," Terry said.
Stephen's advice for spouses who have a partner with multiple myeloma, or any other type of cancer, is to "remember to keep channels of communication open, be a good listener, learn to be more selfless and think of the other person and their needs."
Terry's advice to people who have received a cancer diagnosis is to surround yourself with positive people and to have a positive attitude.
"I think my faith and belief in God is very important to me, and if people cling to that and surround themselves with positive people, it goes a long way," she said.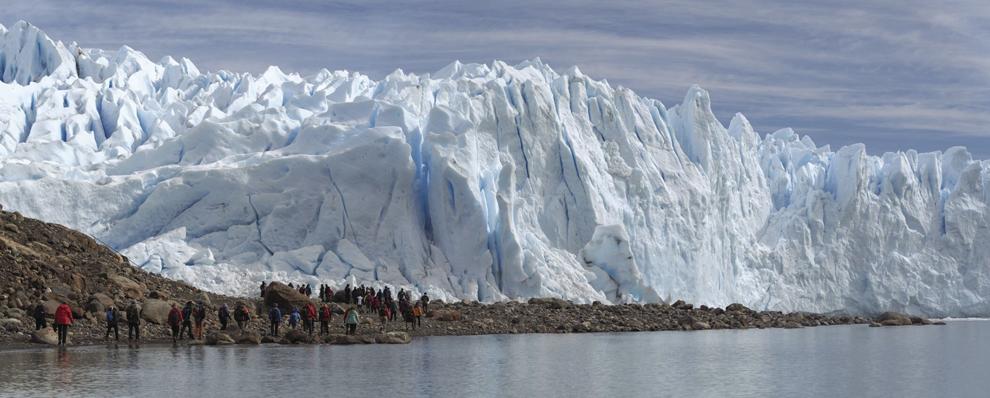 Since receiving her diagnosis, Terry has had a whole new outlook on life.
"I just appreciate every day, which is a gift," she said. "If you're told you have cancer, or some other disease, it does change your perspective on life, and I feel it has done that for me."
While researching multiple myeloma, Terry said she came across the Multiple Myeloma Research Foundation and CURE Media Group, which provides access to cancer news and the latest in oncology research.
Every year, Multiple Myeloma Research Foundation and CURE Media Group collaborate for the Moving Mountains for Multiple Myeloma charity hikes to raise research funds, awareness and hope for multiple myeloma patients.
Since 2016, there have been trips to Mount Fuji in Japan, Machu Picchu in Peru, the Grand Canyon in Arizona, Kilimanjaro in Tanzania, Mount Everest Base Camp in Nepal, and more. Coming up in 2022 are hikes in Sweden and Greenland. Over $3 million has been raised for the Multiple Myeloma Research Foundation from all of the hiking trips combined.
Last year Terry signed up for a charity hike in the Grand Canyon, but it was canceled due to the COVID-19 pandemic. So then she signed up for last month's trip to the Kenai Peninsula in Alaska.
"The Multiple Myeloma Foundation gave me hope with all the research they're doing," Terry said of her reason for joining the trip.
Terry and Stephen like to hike around the Twin Cities, International Falls, Red Wing, Jay Cooke State Park in Carlton, and along the North Shore of Lake Superior.
"I've had a little bit of experience, but I have to say, training for this hike has just brought a whole new appreciation for hiking," Terry said. "For a while we've just been going out walking in our neighborhood, and we've got a little park across the street. Now three miles seems like nothing!"
Stephen said he wanted to support Terry, meet other people with multiple myeloma and support research.
"At this point they've come up with a lot of new drugs to help with multiple myeloma, but they haven't found a cure yet, so I wanted to help support them in finding a cure," he said.
After returning from their trip, Terry and Stephen shared how it went.
"It was just simply amazing," Terry said. "The beauty of Alaska was majestic. We've seen a lot of beauty in Minnesota, but it was so different with the mountains and the lakes and the glaciers. It was incredible!"
Terry was one of five multiple myeloma patients who went on the Alaska trip. The hikers carried a banner throughout the trip that had the names of their loved ones and donors' loved ones who have died of any type of cancer. The names of Terry's mother and a friend of hers were on the banner.
"It was very emotional," she said. "It was powerful."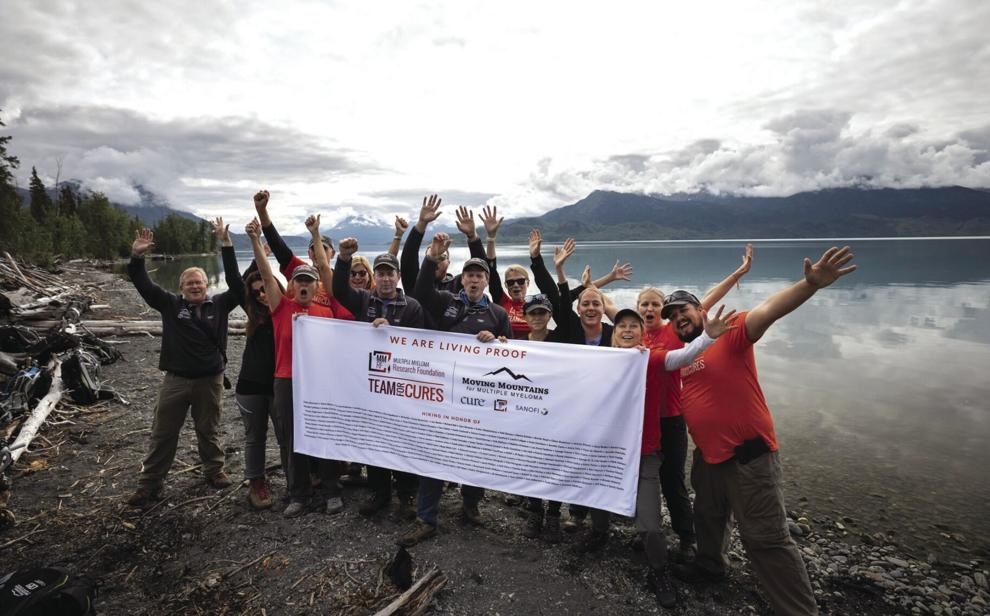 During the trip, the team crossed glaciers, hiked through deep valleys and ascended challenging peaks.
Terry said a number of fateful coincidences happened during the trip.
Terry celebrated her 65th birthday on Aug. 17, and a female hiker, who had lost her mother to multiple myeloma on Aug. 17, 2017, brought some of her ashes to spread in Alaska. Terry's birthday and the memorial were held on the same day. "That was very, very meaningful," Terry said.
Later in the trip, the team came across two female hikers and stopped to chat. One of the women happened to be a multiple myeloma nurse in New York and happened to know the group's nurse practitioner. The woman was the transplant nurse for one the patients on the trip.
Terry and Stephen said their favorite part of the adventure was connecting with people who have been impacted by multiple myeloma.
"The best part of the trip were meeting the other patients who have multiple myeloma and to hear their stories of what they've been through," Terry said. "They've been through a lot more than I have. I'm still smoldering so I'm not on any chemo or radiation, but to hear how they've weathered those storms going through what they've gone through all while staying so positive and still filled with joy and happiness. ... They were really an inspiration to me."
"The team we were with was an amazing group of people," Stephen said. "We formed really strong bonds and friendships with everyone when we were there. It was great to make those connections and be with those people."
To learn more about multiple myeloma or donate to the Multiple Myeloma Research Foundation, visit themmrf.org.