Time to RENEW Life subscription for FREE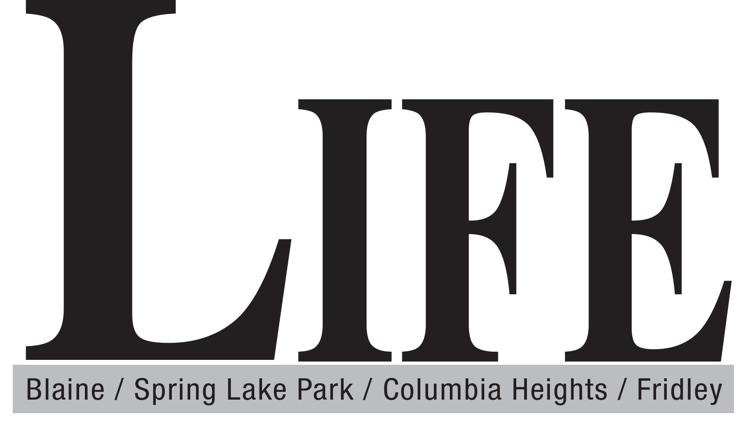 Important announcement for our Blaine/Spring Lake Park/Columbia Heights/Fridley Life area readers.
It's time to renew your FREE subscription to the Life so you can ensure continued delivery of the paper in the mail every week! If you don't renew, the paper cannot be delivered.
You must renew now! New subscribers also welcome.
As part of our ongoing coverage of coronavirus, we have created a tab in our navigation bar that allows you to see all the stories that have been posted to date. You can also click the link here "Coronavirus" to see those stories.
From canceled proms to virtual graduation ceremonies, this year's high school seniors are missing out on the traditional end-of-high-school experience. But the committees behind two area senior parties want to give students one more chance to get together before going their separate ways.
The Muslim American Society of Minnesota announced May 23 it will keep the MAS Blaine Masjid closed despite Gov. Tim Walz announcing all places of worship may open Wednesday, May 27, at 25% occupancy indoors with a maximum of 250 people, provided they adhere to public health guidelines.
The Anoka Area Chamber of Commerce is encouraging shopping local with a coloring page.
The Anoka County Board of Commissioners has given property owners two more months to pay their property taxes.
The Anoka Area Chamber of Commerce is encouraging shopping local with a coloring page.
The reports were disturbing.
A potential hotel in Ramsey recently took another step closer to becoming a reality.
She has had works displayed and receive awards across the state and has the lone watercolor painting by the Outdoors Painters of Minnesota featured at the Minnesota State Capitol.
It's like putting your hand over rising bread dough. Try as you might, you can't stop it from growing.
In this column, we remember ceremonies of the past that commemorated our fallen service members. An annual tradition begun nationally after the Civil War, known as Decoration Day, the holiday gives Americans a chance to remember the lives lost in conflicts and wars. 
Back in January when I thought about a new year full of experiences, this isn't exactly what I was expecting. I envisioned my youngest child graduating from high school, parading across the stage while her dad and I cheered for her even though the administration said not to. I imagined adven…
An open letter to the high school graduates of 2020
In the midst of the COVID-19 pandemic, Wisconsin held its presidential primary April 7. Many people claimed that voters should not be put in a position of having to choose between their health and their right to vote.
Nothing is as usual. Our home is still our castle but it is also a place of confinement. Our friends are still our friends but from at least six feet and six weeks apart. Families are still very much the cornerstone of society. It is now the rule every day, every hour, and in every nook and …
"My favorite part of the team was making super close friendships and having a coach that's always there for us no matter what. Win or lose this team always supported everyone endlessly."
The month of May and early June is what I call the shiner minnow time! The shiner minnow for this guide is responsible for more and bigger walleyes than any other bait.
"I love all the shenanigans that happen with the people in track. Two days are never the same and the people make every day interesting."
"There's nothing like crossing the finish line knowing you hit your goal time. It makes all the hard work and pain worth it."
"I enjoy being able to run with the people I love. ... And I enjoy how the sport allows you to compete individually, but also as a team. We do well on our own, but even better together."