Time to RENEW Life subscription for FREE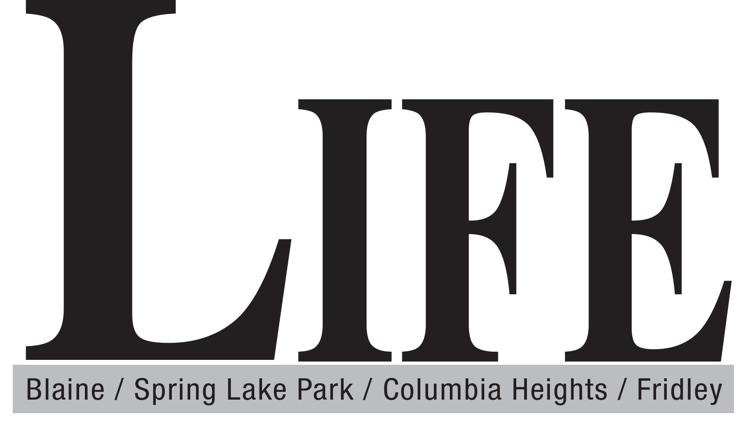 Important announcement for our Blaine/Spring Lake Park/Columbia Heights/Fridley Life area readers.
It's time to renew your FREE subscription to the Life so you can ensure continued delivery of the paper in the mail every week! If you don't renew, the paper cannot be delivered.
You must renew now! New subscribers also welcome.
As part of our ongoing coverage of coronavirus, we have created a tab in our navigation bar that allows you to see all the stories that have been posted to date. You can also click the link here "Coronavirus" to see those stories.
The city of Columbia Heights, in partnership with the League of Women Voters ABC, will host a "Meet the Candidates" forum Tuesday, July 14, for the seven candidates running in the Columbia Heights City Council primary Aug. 11: Connie Buesgens (incumbent), Laura Dorle, Kay "K.T." Jacobs, Andy…
A 27-year-old Robbinsdale man was linked to a June 12 robbery in Fridley by fingerprints on tobacco products.
A 27-year-old man was arrested after causing a scene at an Anoka pool June 28.
Sticks & Stones Restaurant in Blaine, the north metro's only nonprofit restaurant, is reopening Monday, July 6, with a Hometown Heroes event.
JCPenney is closing its Coon Rapids location following a June 11 order in its bankruptcy proceedings.
Jackson Street in downtown Anoka was full Friday night, June 5, not with cars, but with pedestrians and diners taking advantage of a sunny evening to eat out for the first time in months.
A Champlin business is offering its services once again, now that some of the COVID-19 pandemic restrictions have been lifted.
Wargo Nature Center is providing free, virtual nature camps this summer.
Northern Starz Children's Theatre is back … and in the backyard.
Censorship. It's a big, bad word and for good reason. It can warp perspectives and damage public debate. However, it's also a scarecrow that is waved when a writer may feel unjustly criticized.
While it has been a great relief to work part-time at the Anoka County Historical Society's museum again since the beginning of June, that is not the only place I've been working. With a hundred-year anniversary coming up quickly in 2022, Federal Premium Ammunition has partnered with the his…
When it comes to Christopher Columbus, he indeed landed in the Bahamas on Oct. 12, 1492, in the first documented arrival of Europeans to North American soil.
If the death of George Floyd in Minneapolis has taught us anything it is that police and social justice reform are sorely needed in Minnesota. One reform that must be tackled is the ever-growing achievement gap in public education and the fact children of color, American Indian children and …
As the coronavirus pandemic has burned across the United States, we've heard a lot about frontline heroes. The efforts by doctors, nurses, health care workers and first responders are immeasurable to the country.
An open letter to the high school graduates of 2020
Several area natives from the MIAC earned Academic All-Conference distinction from their winter and spring seasons.
The top three spots at the 29th Twin Cities Championship were swept by Bunker Hills Golf Club golfers June 27-28 at Hastings Golf Club.
Stocking muskies in Minnesota lakes has long created debates about how harmful muskies are to other fish populations in those lakes.
Blaine's Kathryn VanArragon took University of Minnesota golfer Grace Curran to 19 holes in the finals of the Minnesota Golf Association Women's Amateur Match Play Championship at The Wilds Golf Club in Prior Lake June 17-19. VanArragon finished as the runner-up in the field of 32 players.
As we enter into the early summer, things are changing.