Sign up for Blaine/Spring Lake Park/Columbia Heights/Fridley Life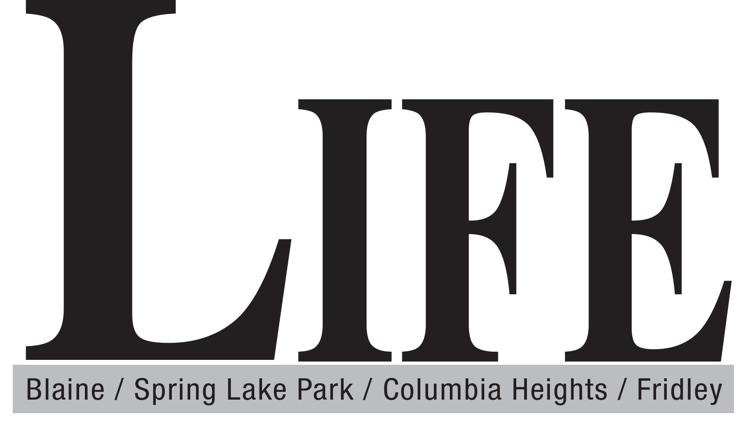 Several donors have wiped out student lunch debt in the St. Francis School District.
Some smaller lots in Andover may be able to keep their own beehives, provided their neighbors aren't too close.
Join Spark & Stitch co-founder Erin Walsh for information on the latest discoveries in brain science with up-to-date research and data about the impact of screen time on children's health and development.
Two Columbia Heights High School journalism students earned a total of eight awards at the 2020 Minnesota Scholastic Writing Awards, a competition organized and judged by the Minnesota Writing Project.
A 57-year-old Spring Lake Park man is charged with threatening another man with a sword over deliveries last month.
A new indoor golf simulator in Blaine invites the public to escape the cold weather and get in a round, or more.
An unusual financing option is helping attract a new hotel to Ramsey.
Comcast has announced the opening of two new Xfinity retail stores in Anoka County.
Ruff Start Rescue and Forgotten Star Brewery, 38 Northern Stacks Drive, in Fridley are hosting a free event at 6 p.m. on Valentine's Day, Friday, Feb. 14, for both singles and non-singles. The event is called "Dating with Dogs."
The fantastic adventures of "Flora & Ulysses" are coming to the Lyric Arts stage Feb. 14-23 in Anoka in the family-friendly play.
Anoka-Ramsey Community College's production of the Minnesota romantic love story "Sweet Land: The Musical" will play at 7:30 p.m. Feb. 14-15 and 20-22 at the Coon Rapids Campus Performing Arts Center. 
Valentine's Day is the officially established day when many people send Valentine's cards and chocolates to their significant other. Depending on the sources, there are various ideas of the origins of this holiday. 
The second year of the 91st Minnesota Legislative Session opened Feb. 11, with a bit of fanfare and a long "To Do" list.
There is no questioning the success and popularity of public charter schools. In 1992, Minnesota became the first state to establish charter schools and today more than 57,000 students are enrolled in 168 schools. That represents 6.7% of the school-age population. Growth in the past 13 years…
"Go big so everyone can go home" is the bold, newly adopted motto of the Minnesota Housing Finance Agency.
Blaine won a pair of exciting duals going down to the wire to advance to the championship match of the Section 7AAA Team Tournament at Andover Feb. 14, before finishing as the runner-up to defending champion Forest Lake.
Coon Rapids and Anoka reached the Section 7AAA Team Tournament semifinals Feb. 14 at Andover, each ending up just short of the championship match.
February is when the peak of the winter perch fishing happens, and we are blessed with a number of great perch fishing destinations throughout the Midwest. Here are some thoughts on some of my favorites.
After missing the conference meet a week prior due to illness, Coon Rapids senior Abby Ellenbecker battled back to a runner-up finish in the girls race of the Section 5A Championships at Theodore Wirth Park Feb. 5, securing her fourth career trip to state.
Anoka/Spring Lake Park girls hockey reached the Section 5AA semifinals by virtue of a thrilling 3-2 triple overtime victory over third-seeded Champlin Park/Coon Rapids in the quarterfinals Feb. 8. Lindsey Albers and Maddie Mashuga scored during regulation for the Stormcats, before Anna Tolle…
Blaine girls basketball's Kayla Bohr scored her 1,000th career point versus Maple Grove Feb. 6. The Bengals are now 17-5 on the season following a 63-53 win over Superior Feb. 8.