Time to RENEW Life subscription for FREE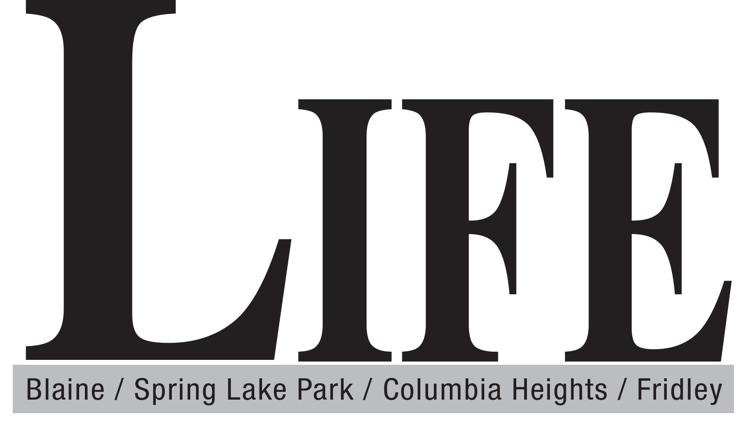 Important announcement for our Blaine/Spring Lake Park/Columbia Heights/Fridley Life area readers.
It's time to renew your FREE subscription to the Life so you can ensure continued delivery of the paper in the mail every week! If you don't renew, the paper cannot be delivered.
You must renew now! New subscribers also welcome.
As part of our ongoing coverage of coronavirus, we have created a tab in our navigation bar that allows you to see all the stories that have been posted to date. You can also click the link here "Coronavirus" to see those stories.
After years of training, Spring Lake Park High School seniors Brendan Abrahamson and Quyncee Chanthanavong have become certified as emergency medical technicians.
Blaine High School senior Eliza Cox hasn't had the most traditional family life, but she's celebrating her virtual graduation Tuesday, June 9, with the family that took her in.
Near the end of her sophomore year, Entesar Adem was driven to make a change. Setting a goal of attaining one of the state's top achievements, two years later she completes her time at Fridley High School as a member of the Minnesota Honor Society, a high honors recipient and a first-generat…
After being born with hearing loss, Andover senior Alexa Peet has worked hard to overcome its challenges.
The St. Francis Area Chamber of Commerce has announced the winners of its Coloring the Community Chalk Contest.
The Anoka Area Chamber of Commerce is encouraging shopping local with a coloring page.
The reports were disturbing.
After being closed for three months due to coronavirus safety precautions, the Banfill-Locke Center for the Arts in Fridley has reopened in time for the summer.
Crooners Supper Club kicked off its Lakeside Drive-In Concert Series June 1 with the Joyann Parker Band.
Tyranny reigns. A rebellion rises. And an unexpected teenager may hold the key to restoring freedom throughout the world.
I spoke with a black man today who said, "How can you help? Talk to white people. They won't hear me."
Coming of age in the late 1960s and early 1970s was fraught with challenges. Protests raged across the nation because of the unpopular war. Riots tore through our cities over racial inequities. College campuses roiled in discontent. Destruction was everywhere, it seemed. We mourned the death…
An open letter to the high school graduates of 2020
In the midst of the COVID-19 pandemic, Wisconsin held its presidential primary April 7. Many people claimed that voters should not be put in a position of having to choose between their health and their right to vote.
Nothing is as usual. Our home is still our castle but it is also a place of confinement. Our friends are still our friends but from at least six feet and six weeks apart. Families are still very much the cornerstone of society. It is now the rule every day, every hour, and in every nook and …
"My favorite lacrosse memory was our trip to Duluth in 2019. It was an awful and cold day, but we had so much fun. We had a locker room dance party before and we all got to wear sweatpants!"
"My favorite part about my team is the energy everyone always has. We are always having a good time."
Now that the new fishing season has finally arrived, it's time to look at some of the artificial baits that more and more anglers are using for fishing walleyes.
"My favorite part about the team is the bond between all of us, the sarcastic trash talk and all the funny moments that we have together."
"I started playing tennis all the way back in second grade. I got a tennis racket for Christmas that year and I asked my parents if I could sign up for lessons. After that first lesson I immediately fell in love with the sport."
"My favorite high school baseball memory would have to be my very first game of high school baseball freshman year, in which I caught a ball while running into the fence. It knocked the wind out of me for a while, but it was well worth it."