Time to RENEW Life subscription for FREE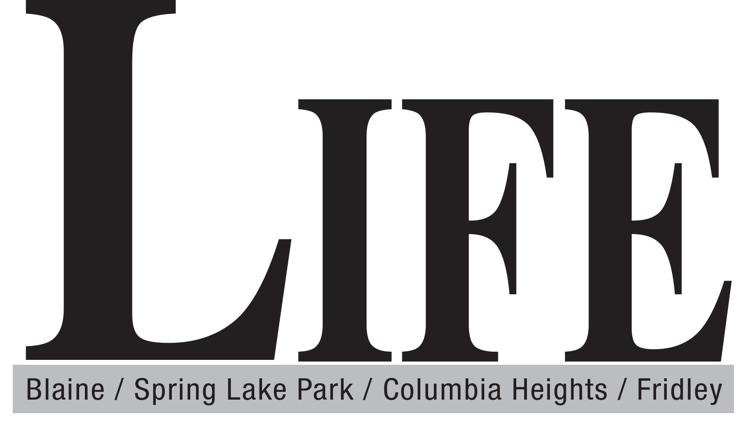 Important announcement for our Blaine/Spring Lake Park/Columbia Heights/Fridley Life area readers.
It's time to renew your FREE subscription to the Life so you can ensure continued delivery of the paper in the mail every week! If you don't renew, the paper cannot be delivered.
You must renew now! New subscribers also welcome.
As part of our ongoing coverage of coronavirus, we have created a tab in our navigation bar that allows you to see all the stories that have been posted to date. You can also click the link here "Coronavirus" to see those stories.
Blaine residents hosted a costume parade Saturday, April 4, to cheer up their neighbors during the COVID-19 stay-at-home order.
If you haven't received your property tax statement in the mail yet, don't panic. Anoka County's statements are late this year, but they're expected to go out by mid-April.
Two people are charged with breaking into a Blaine vacation home in March.
Dollar General plans to build a new store off Highway 65 in Ham Lake.
Children at New Horizon Academy in Coon Rapids recently sent cards of love and support to doctors and nurses fighting COVID-19.
As state and federal officials desperately work to "flatten the curve" and the impact of COVID-19 cases on our health care system, many local businesses have experienced the devastating results of an economy that has ground to a halt. 
*Note: This content is being provided for free as a public service. Please consider supporting our work by subscribing to ABC Newspapers, either online or in print, here.
Spring Lake Park artist Jill Mason is hosting a virtual painting class throughout the month of April.
With bars and restaurants closed and many people staying at home in compliance with Gov. Tim Walz's order, you may feel like getting creative at your own home bar.
If you're looking for something to do while stuck at home — at least something aside from watching a madman and his tigers — and want a way to connect with friends and family, now may be the time to try an old standby of nerds the world over.
"Life begins the day you start a garden." — Chinese Proverb
As the world continues to distance itself physically, we have come to rely on technology to provide a sense of community. From church services to happy hours, play dates to work meetings, Anoka County residents continue to find ways to function together. The museum world has responded to the…
Federal, state and local officials have been swiftly moving to combat the spread of COVID-19. We urge continued speedy agreement among our leaders as we work together to address this very serious health concern against this new virus.
Today everyone seems to be looking for a great unifier and equalizer.
Editor's note: This commentary has the full support and backing of the Adams Publishing/ECM Editorial Board.
With ever increasing challenges facing all of us, the county and the world, I for one am looking forward to spending as much time as possible in the woods this spring chasing the wild turkey. We have all been educated on the new phrase called social distancing. I plan to heed the advice and …
Senior Alexie Stephani was named Spring Lake Park's Athena Award winner for the 2019-20 school year.
Senior Madison Mashuga was named Anoka's Athena Award recipient for the 2019-20 school year.
Blaine senior Madison Schmidt was named the school's Athena Awards recipient for the 2019-20 school year.
The National Sports Center in Blaine is suspending activities on campus through May 1 at the direction of Gov. Tim Walz and the advice of the Minnesota Department of Health.